This mantra has gotten me through the last near decade in more ways than most know...
While working at my first professional job with Laramie County Centralized Pharmacy in 2010, I went to a local doctor's office to get the bulge causing pain in my leg, lower back, and ovary checked out. I spent 10 minutes with a doctor to be told I had Varicose Veins. I was then told to purchase a good pair of compression socks and possibly try "birth control to regulate those menstrual hormones". I did both but....
In 2013, while living in Austin I had my first large ovarian cyst causing me pain again... but worse. I went to an OBGYN and even with one proper test (transvaginal ultrasound), I was again told to get on birth-control to help with hormones and the pain would all go away. Still followed instructions but...
When visiting the doctors for both Kayl and Ella's pregnancies and all visits for yearly check ups at the OBGYN & regular doctor for physicals I would ask about the weird symptoms I was having only to have the same answer spouted back to me... have you tried birth control? That should work.
For YEARS I have lived with an aching pain on the left side of my body from the middle of my back down to eventually my foot in the last few months. I've tried just about every birth control out there, even finding out that the depo-provera shot and my body do not get along, like at all.
EIGHT YEARS of pain that I was told was just all part of being a woman. That I was being too sensitive. That medication would "heal" it.
Insert June 11th, 2018... a trip to the ER verified a cyst had ruptured and if you have not experienced this, it is kind of like a tiny Hiroshima going off in your lady parts.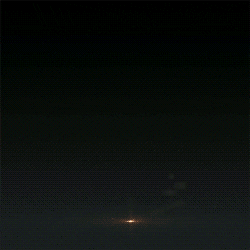 Even with the ER visit, my doctors office tried to make me wait two months for my yearly check up. Heck I had made it this long, I almost just went with it... but the pain after the ruptured cyst just kept getting worse. At the end of the day most days I was contemplating what color of prosthetic I would get and started looking into which
Essential Oils
and hormones I would take to when I got all the lady parts ripped out... doc would probably tell me birth control again - ha!
FINALLY I found a doctor that listened and diagnosed me with
Pelvic Congestion Syndrome
and told me I needed to speak with an Interventional Radiologist to see what was next. My chart was sent and two weeks later I had a procedure scheduled,
Ovarian Vein Embolization
.
I am now the proud owner of ten new coils blocking off a 12 mm vein that was pushing blood in the wrong direction.
Pssshhhhh... birth control. Maybe she's menstrual. Get out of here with that...
WOMEN (or people for that matter) please speak up for your body and tell the doctors to listen. They may have studied a lot about the human body, but YOU are the only expert in YOUR body. If you think something else is going on that a medicine just isn't working for, speak up!
I'm not sure that this will fully heal me, it's a wait and see type of thing, but it feels incredible to have some answers. So very thankful for the radiology team at Cheyenne Regional Medical Center who took such good care of me today. Beyond grateful for the prayers and good vibes my friends!
Love Harder Than Any Pain You've Felt will still be the mantra I live by, but maybe - just maybe, the pain will subside leaving just the feeling of LOVE alive <3
If you are living with chronic pain, please know that you are not alone. I know some days just getting out of bed is a victory, & for that I am very proud of you.
***Title of blog comes in part from my hilarious, incredibly talented, beautiful, smart, sunshiney souled, (insert all the nice adjectives here) ... Ashley White <3